We've assembled a talented team of experienced creatives and farmers for our first workshop, A Rose For All Seasons.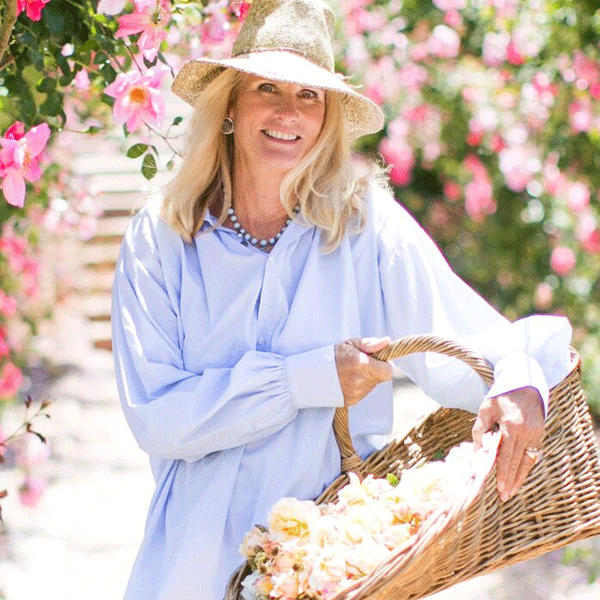 Growing from a life long love of flowers and gardening, Danielle has grown Rose Story Farm to the largest garden rose farm in the United States. Founded in 1998, it is now more than 25,000 roses of 120 varieties scattered over the 15 acre farm in Santa Barbara County, California. Rose Story Farm has been featured in Better Homes & Gardens, Sunset, Victoria Magazine, the Oprah Magazine, Martha Stewart Living, Veranda, Wall Street Journal, The Today Show and more. She is a Great Rosarian of the World and her love of organic rose growing is infectious. She enjoys sharing her love of the rose with everyone she meets. Follow Dani @rosestoryfarm.
Farming for two decades, Felicia is a third generation farmer. Nestled at the base of the Sutter Buttes, in the heart of the Sacramento Valley she founded Menagerie Farm & Flower specializing in garden roses, specialty flowers, French prunes and assorted other crops on over 100 acres of California farmland. Her love of flowers made her an avid gardener and accidental flower farmer. The farm is Certified American Grown and she serves on the California Cut Flower Commission Promotions Committee. Each day she strives to grow products that will make everyday life more beautiful for your home & table. Follow Felicia @menagerieflower.
Rose Specialist & Floral Artist
Fallon has spent her career immersed in roses - growing, studying, and working with them from bare-roots to blooms. For over a decade she curated the collection at one of the largest rose farms in the country in Sonoma County, California. Sharing her passion for not only roses, but the natural world at large has lead her to combine cultivation skills as a grower and designer, to include a full-range of services from garden and flower-farm consultations, workshops, floral design, and styling. Featured in Sunset and Martha Stewart Living, she's constantly chasing the brevity of beauty in the natural world through various creative endeavors. Follow Fallon @fallonsheaa.
Rachael helms Siren Floral Co. a boutique floristry company based out of Southern California specializing in weddings + events. Rachael's designs are inspired by her overwhelming love for nature, while incorporating a bit of an edge. She juxtaposes the romance of blooms with the true nature of them by attempting to let their raw movement take shape in her work. Her work has been featured on Style Me Pretty, Green Wedding Shoes, The Venue Report, Ruffled, 100 Layer Cake and more. She believes that floristry is an emotive medium that comes from the heart. Follow Rachael @sirenfloralco.
Jona Christina Fine Art Photography
Photography became an early interest for Jona at the age of nine when her grandfather gifted her a camera. She fell in love with capturing people and their unique moments, interactions, and emotions. She continued to nurture her passion taking photos with whatever camera she could get her hands on. Flash forward from the girl with the camera to now with over 10 years of experience shooting weddings, families, and important milestones in her clients' lives. She travels the world capturing images from Texas to Europe and Asia. Her work has been featured in The New York Times, The Knot, Style Me Pretty, Ruffled, 100 Layer Cake, to name a few. Follow Jona @jonachristinaphoto.